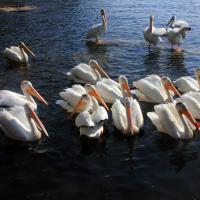 courtesy: goodfreephotos.com
1. "My mouth shall tell of Thy righteousness, And of Thy salvation all day long." (Psa 71.15 NAS).  I would not want to believe something I could not get excited about!! I would have to assume I had a counterfeit not found the real deal.

2.  Asking one about his/her salvation experience is a win-win situation. If they are saved, they are being offered an opportunity to glorify God for saving their lost soul. And if they are not saved,  they have no valid salvation testimony to share. So hopefully they will realize their lost condition, their need. They can move beyond pride, repent and trust Jesus' death to pay the penalty for all their sins.
3. Hollywood, the media, music culture and drug crowd are certainly bold evangelists for sin. The bold believer has something a lot better than that to shout about, something clean, exciting, life-changing and eternal. Praise His Name! "You shall be my witnesses . . " (Acts 1.8)
4. In Acts 26 Paul is on trial for his life. Yet most of that chapter is  Paul telling his salvation testimony to King Agrippa.. What a role model of boldness.
5. Jesus was not ashamed or bashful when He died for us–publicly, bruised, naked, stretched between earth and sky.
6. Is it an act of love to attempt to pull someone out of a burning building? How about a burning hell?
7. It is expected, commanded.    "but sanctify Christ as Lord in your hearts, always being ready to make a defense to everyone who asks you to give an account for the hope that is in you, yet with gentleness and reverence." (1 Ptr 3.15 NAS).